Main content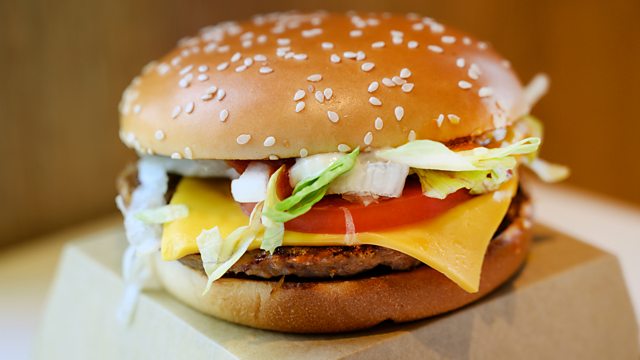 A radical suggestion to fight child obesity in the UK
A radical suggestion to fight childhood obesity in the UK; latest on fighting in Syria
A radical suggestion to fight child obesity from the UK's chief medical officer - ban eating on public transport.
Also in the programme: The latest on the fighting in Syria... we'll hear form a displaced people's camp in the country, where the orphaned children of foreign fighters are marooned.
Joining Rebecca Kesby to discuss these and other issues are Eunice Goes, Portuguese-born professor of politics at Richmond University in London, and James Harkin, Irish journalist and director of the Centre for Investigative Journalism in London.
(Image: A burger. Credit: Reuters)