Main content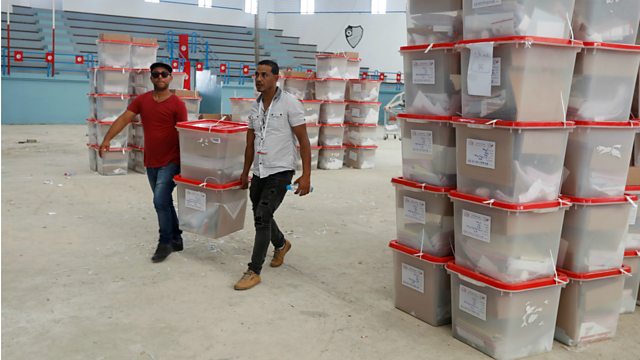 Tunisia goes to the polls
Tunisians head to the polls in presidential elections; Humberto dumps rain on the Bahamas
Tunisians head to the polls for a presidential election, following the death of their President in July.
Also in the programme: After Hurricane Dorian brought destruction, a new storm brings unwelcome heavy rain to the Bahamas.
And what will a drone attack on a major oil facility in Saudi Arabia, halting half of the country's oil production mean for world oil prices?
Joining Paul Henley to discuss these and other questions is Rita Sakr, a Lebanese-born Lecturer in Postcolonial and Global Literatures at Maynooth University in Ireland.
(Image: Polling agents carry ballot boxes and election materials to be distributed across Tunisia. Credit: Reuters)