Main content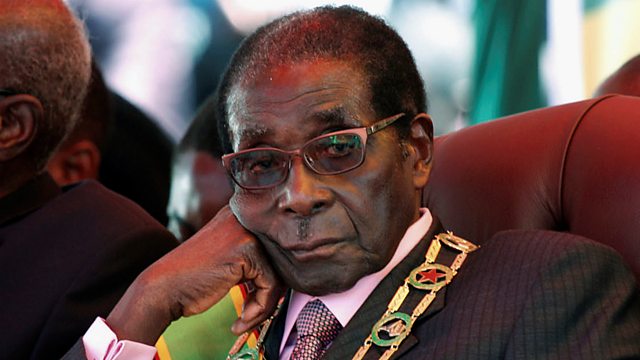 The legacy of Robert Mugabe
What next for Zimbabwe after the death of Mugabe? Syrians starting a new life in Ireland
With Robert Mugabe's passing, how will Zimbabwe deal with the long shadow he cast across the country?
Also in the programme: The Syrians fleeing from war who tried to start a new life in the emerald Isle of Ireland.
Plus, New fears of a break down in law and order in the aftermath of hurricane Dorian in the Bahamas.
Joining Rebecca Kesby to discuss these and other issues are Afzal Ashraf, Assistant Professor of International Relations at Nottingham University, and Audrey Carville, Irish journalist and presenter of 'Morning Ireland', the breakfast programme on RTE.
(Image: Former President Robert Mugabe of Zimbabwe. Credit: Reuters)