Main content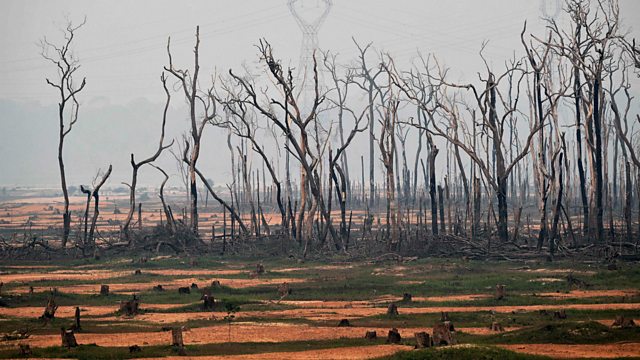 Efforts to put out Amazon fires
Operation underway to stop Amazon fires; Syrian troops move in on last rebel stronghold
A major operation is underway in Brazil in an attempt to put out a record number of fires in the Amazon. We speak to the former head of the institute monitoring fires and deforestation in the country - sacked earlier this month by President Bolsonaro.
Also in the programme: We hear from Syria as government troops move in on the last rebel stronghold.
Joining Julian Worricker to discuss these and other issues are Patricia Cumper, Jamaican-born writer, playwright and theatre director, and Silio Boccanera, correspondent for Brazilian television based in London.
(Image: Burnt areas of the Amazon rain forest, near Porto Velho in Brazil. Credit: Getty Images)