Main content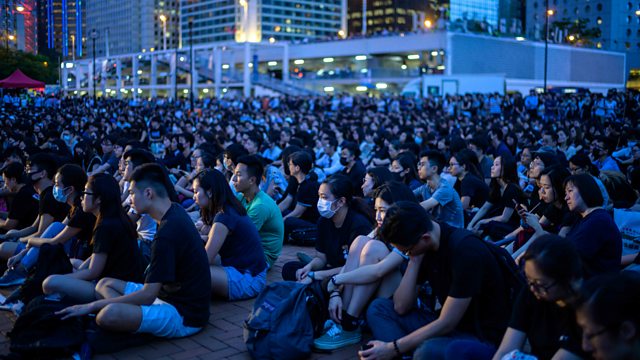 Hong Kong: Another weekend of protest
It's the ninth consecutive weekend of anti-government and pro-democracy demonstrations in Hong Kong.
A general protest rally is expected in the Mong Kok district of Hong Kong, while pro-Beijing demonstrators will convene in the city's Victoria Park. On Friday thousands of civil servants joined protests despite warnings from the government about participating.
Also in the programme: why there are fears of a new arms race between Russia and the US; and why one family decided to dedicate their time and money to saving the lives of migrants making the dangerous journey across the Mediterranean.
(Picture: members of Hong Kong's medical sector attend a protest on Friday, August 2nd. Credit: AFP/Getty Images)
Last on