Main content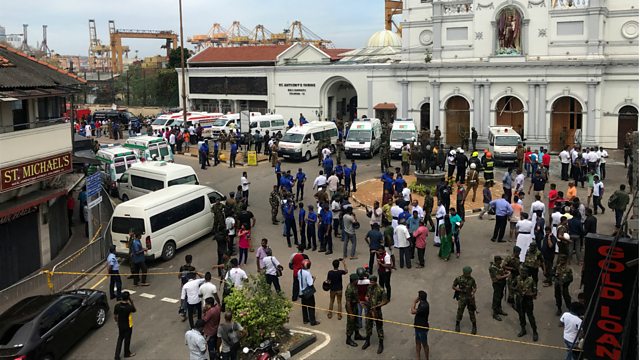 Churches and hotels under attack in Sri Lanka
Bomb blasts target churches and hotels in Sri Lanka; Ukraine heads to the polls
Three churches in Sri Lanka have been struck by bomb blasts during Easter Services - police say there were also blasts at a number of hotels.
Also in the programme: Ukraine heads to the polls to choose a new president, but will it be the chocolate king or the comedian?
Plus, has the climate change protest movement reached critical mass? We'll ask a renowned environmentalist.
Joining Julian Worricker to discuss these and other issues are Emma Beals, journalist, writer, and researcher focused on Syria and Mark Stephens, an international lawyer, former head of Commonwealth Lawyers Association.
(Image: The Sri Lankan military guard the St. Anthony's Shrine after an explosion in Colombo. Credit: Reuters)