Main content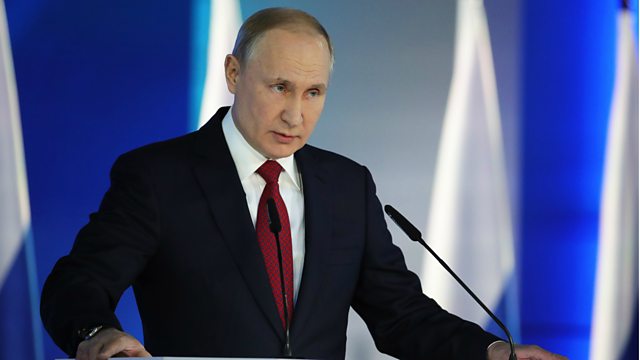 Putin delivers State of the Nation address
Russian president Vladimir Putin speaks at first set-piece appearance of the year.
Russia's president, Vladimir Putin, has announced welfare initiatives aimed at boosting the birth rate at his annual address to parliament, as the country faces the prospect of a rapidly shrinking population. It's the first of the three set-piece appearances he makes each year.
Also in the programme: US and China on course to sign the first phase of a trade deal and a 15th century book providing advice to hermits.
(Photo: Russian President Vladimir Putin delivers his annual address in Moscow, Russia. Credit: EPA/Michael Klimentyev/ Sputnik/ Kremlin Pool