Main content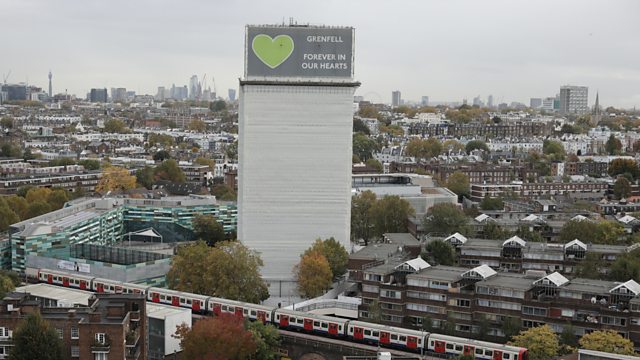 Grenfell Tower fire: Public inquiry's first report
News and issues making the headlines each day.
UK Prime Minister Boris Johnson says a report into the Grenfell Tower fire means the world "is finally hearing the truth about what happened". A 1,000-page document follows the first phase of an inquiry looking into the fire in west London on 14 June 2017, when 72 people were killed.
Also in the programme: The US House of Representatives has voted overwhelmingly to recognise the mass killing of around one and a half million Armenians in the Ottoman Empire a century ago as genocide - a description that Turkey has consistently rejected. Lebanese prime minister Saad Hariri resigns amid nationwide protests; and an investigation of oil spills in the Niger Delta.
(Picture: A general view of what remains of Grenfell Tower. Credit: GETTY IMAGES/ Kitwood)