Main content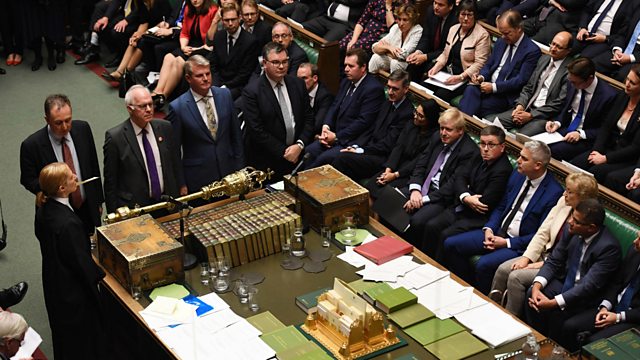 Brexit bill "paused" by Prime Minister Boris Johnson
EU leaders considering whether or not to grant another delay.
EU leaders will now consider whether or not to grant a delay to the 31 October Brexit deadline and what length it should be. Does this mean a delayed Brexit, a general election or even another Brexit referendum?
Also a top US diplomat says President Trump made the release of military aid to Ukraine conditional on a pledge that a political rival would be investigated. Ambassador Bill Taylor testified before an impeachment inquiry. How serious is this for President Trump? And a rare report from Tripoli. Fighting has been taking place on the outskirts for six months; how are the people coping?
(Picture: Brexit timetable vote result in UK Parliament. Credit: Taylor / Getty)