Main content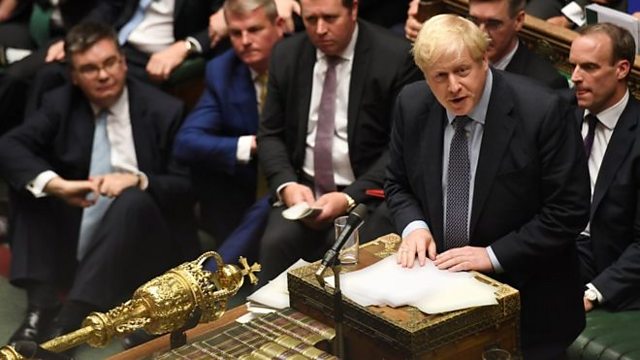 UK Prime Minister to make another attempt to push Brexit through
Boris Johnson to try and pass legislation in three days.
Today in the UK parliament, Boris Johnson's hopes that Britain will leave the EU in nine days time, face a moment of truth. He wants to persuade the lower house of parliament to approve the leaving bill in just three days. But opposition MPs have reacted angrily, saying that would not allow time for proper scrutiny. The legislation was only published late on Monday. Can it be done?
Also on the programme Justin Trudeau wins the Canadian elections but with a minority government. Former Canadian Prime Minister Kim Campbell gives us her thoughts. And a new archaeological discovery shows that Neanderthals were actually keen chemists.
(Picture: UK Prime Minister Boris Johnson in parliament Credit: Reuters)