Main content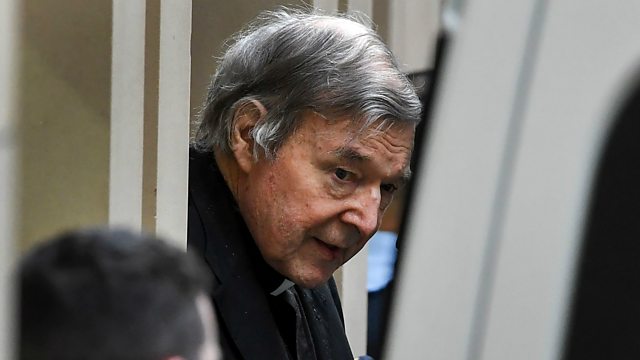 Cardinal Pell loses appeal
High ranking Catholic cleric found guilty of sex abuse loses appeal in Australia.
The highest ranking Catholic cleric to be found guilty of child sex abuse, Cardinal George Pell, has lost his appeal against his conviction in Australia. The former Vatican treasurer was found guilty last December of abusing two boys while Archbishop of Melbourne in the late 1990s.
Also in the programme: Donald Trump cancels his planned state visit to Denmark over its refusal to sell Greenland; and Sudan's new transitional government takes office.
(Photo: Cardinal George Pell. Credit: WILLIAM WEST/AFP/Getty Images)