Main content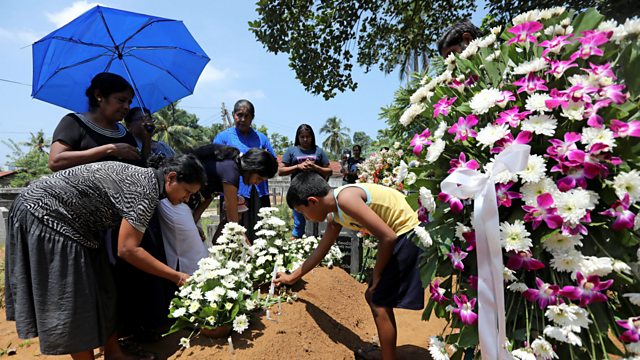 Sri Lanka attacks: Further details released of bombers
News and issues making the headlines each day.
Sri Lanka's deputy defence minister has released further details on the background of the bombers who carried out attacks last week.
Ruwan Wijewardene revealed that the suicide bombers came from middle class families and were well-educated. All sixty people arrested were Sri Lankan nationals, he said, but the authorities were still assessing the possible role of the Islamic State group.
Also on the programme: Leading pro-democracy activists in Hong Kong are jailed for their part in the 2014 protests; and do you care if you have a digital legacy?
(Photo: Family put flowers on grave, Credit: Reuters)