Main content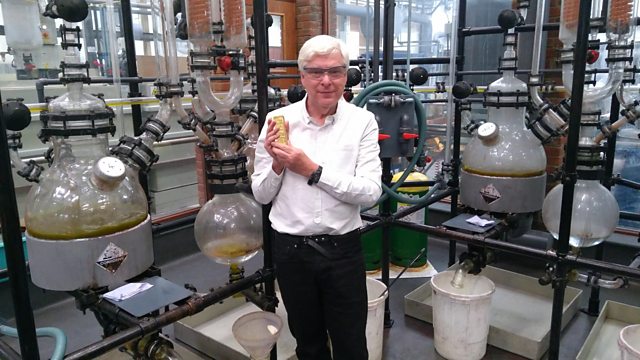 The new gold rush
We explore the safest destinations for your money during turbulent times
Around the world political tension is rife, financial markets are sinking and economic signs are pointing to a downturn. It is during times like these that investors flock to so-called safe havens like gold and US government bonds.
But times are changing - and an increasing number of people are also putting their money into digital currencies like Bitcoin.
Also in the programme: Chinese telecoms giant Huawei is thrown a temporary lifeline by the US Department of Commerce, and our workplace commentator Peter Morgan takes a look at the slow death of the traditional office lunch break.
(Image: World Business Report presenter Nigel Cassidy with a gold bar. Credit. BBC)