Main content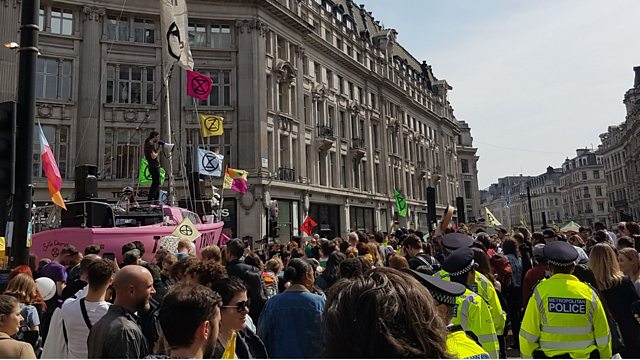 Climate protests: necessary disobedience or unnecessary inconvenience?
Are climate protestors gaining or losing support for their cause by disrupting car drivers and commuters they are trying to get on board?
Climate protesters Extinction Rebellion have been organising sit-ins on central London streets in an attempt to make their demands heard. But are they realistic in their aims, such as legally binding policies to reduce carbon emissions to net zero by 2025? And are their disruptive tactics getting more people onside? We speak to activist Kofi Klu, who is taking part, about the power of protest. Reporters Without Borders' World Press Freedom Index is out today, ranking countries on how easy it is to be a journalist. Caroline Muscat, co-founder and editor of The Shift News in Malta explains why the Mediterranean island ranked 77th out of 180. Plus, the social media network Pinterest has launched its IPO today. We ask how the 'mood board' site intends to make money for its investors.