Main content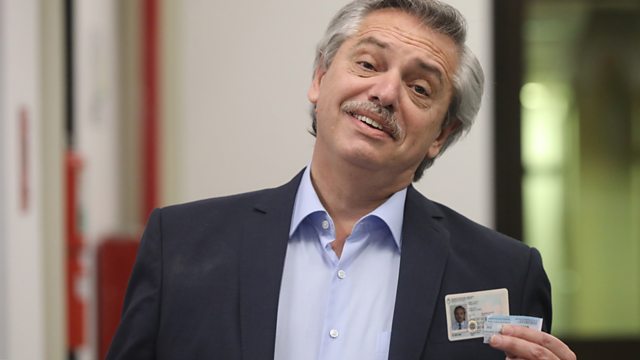 Argentina elects a new president
The latest business and finance news from around the world, on the BBC.
Amid a deep economic crisis that has left a third of the population in poverty, voters in Argentina have elected Alberto Fernandez, president. We hear from the BBC's Daniel Gallas.
Vladimir Putin said Russian investment in Africa can be doubled in five years but what's behind Russia's push into the continent? We get analysis from Charlie Robertson, chief economist at Renaissance Capital.
Companies across the EU are bringing in the new payment services directive that says online purchases have to be done via a two step security procedure, but the extra steps are deterring people from doing purchases online. We hear from Eido Gal, Co-Founder and CEO of Riskified an online payments services company.
What will we be eating in the future? How about food protein made from volcanoes? BBC reporter Regan Morris has been finding out more in California.
Picture description: Alberto Fernandez
Photo by Spencer Platt/Getty Images