Main content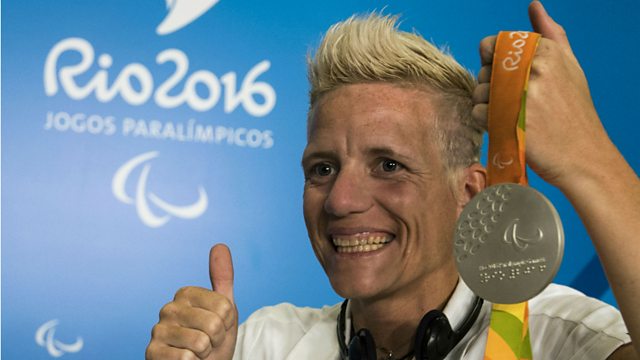 Marieke Vervoot: In life and death
Remembering Marieke Vervoort the Paralympian who ended her own life through euthanasia
We remember the life of Paralympian, Marieke Vervoort, who this week chose to end her life through euthanasia. Vervoort has had an incurable, degenerative muscle disease. The Belgian wheelchair racer won gold and silver at the London 2012 Paralympics, and two further medals at Rio 2016.
Picked to play by JFK:
We're in Washington as the Nationals try and win their first ever World Series. With victory, as is tradition a trip to the White House to meet the president, which given that it's only 5km across the city from their home stadium should be pretty easy for the Nationals. There's is a long association between the political heart of America and Washington's sports teams but none better we think that this story. Back in 1962, Tom Brown was a young man at the start of his sporting career. He remains one of the few people to have played both Major League Baseball and American Football professionally. He was a twice Superbowl winner with the Green Bay Packers. During his one season with the Washington Senators he started one particular game under the order of President John F Kennedy.
Protecting young athletes:
A few weeks ago we brought you an interview with the judge from the Larry Nassar case. Nassar was the former USA Gymnastics national team doctor who was convicted of sexually assaulting hundreds of young athletes but what impact has the case had on the current generation of gymnasts ? We sat down with a young hopeful.
A cape crusader:
Many of the townships in Cape Town, South Africa are plagued by high crime rates. Communities often lack recreational opportunities which in turns attracts some young people to get caught up in anti social behavior. But thanks to the efforts of football and a local policeman, things in one such township is changing.
Photo: Belgium Paralympic athlete Marieke Vervoot gives a press conference to defend her decision to undergo euthanasia after the Games (Getty Images)