Main content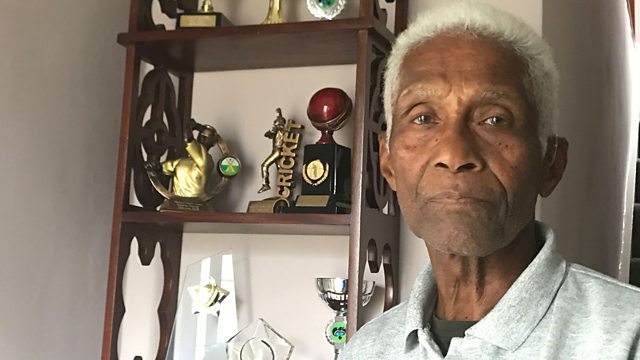 Close of Play
He's shared the pitch with legends of the game and now the 85 year old is ready for his final match
Cecil Wright has played with the likes of Sir Viv Richards and Sir Gary Sobers, he has taken over 7000 wickets over 60 years but on Saturday, the 85 year old will play his final game for his village side. Shari Vahl has been to meet him.
Manchester United begin life in the top flight of English women's football with the start of a new Super League season. Who better to start against than local rivals Manchester City? And where better to start than the Etihad Stadium? It's being used for a WSL game for the very first time. Sportshour speaks to Baroness Sue Campbell - Director of Women's Football for the FA about why this weekend is so significant.
We're just three weeks away from the start of the World Athletics Championships in Doha. Nia Ali of the United States is one of the favourites for gold in the 100 m hurdles. She won her first global title at the World Indoor championships in 2014 after which she took time away from the sport to start a family. She tells is her story.
Sepsis is known as the silent killer. The life threatening condition occurs when the body's response to infection is to destroy its own tissues and organs. . Corinne Hutton was diagnosed with the condition in 2013. To safe her life doctors had to amputate both her hands and legs. So taking up climbing is not the reaction to such a life changing condition you might expect.
Picture - Cecil Wright (Credit - BBC Sport)