Main content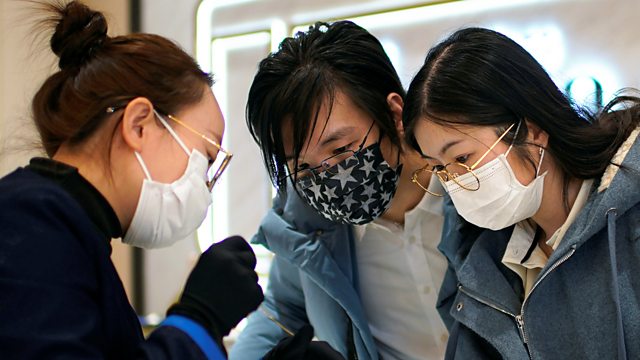 Coronavirus: More of your questions answered
Our health expert answers more of your questions about the new coronavirus, Covid-19
More than 1700 doctors and nurses in China have been infected with the new coronavirus while treating patients. Six of them have died. It's the first time the Chinese authorities have revealed how many health workers have been infected with the virus. Our health reporter answers more of your questions about the virus.
Also, we go to Antarctica where a temperature of more than 20C has been recorded for the first time on record.
And we speak to an extreme bodybuilder who's been criticised by some online for breastfeeding her baby.
(Photo: A couple look at a necklace at a shopping mall on Valentine's Day in Shanghai, China. Credit: Aly Song/Reuters)