Main content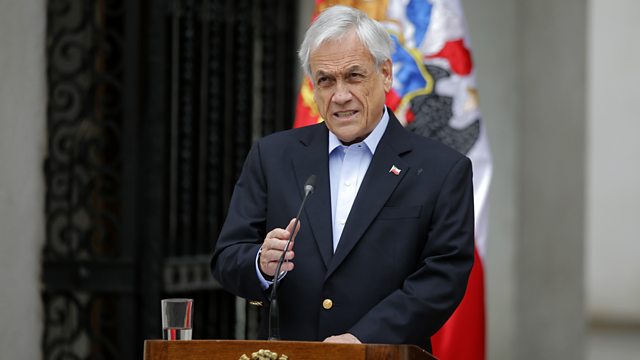 Chile cancels UN climate summit as protests continue
The president says the country needs "to prioritise re-establishing public order"
The Chilean President Sebastián Piñera has pulled out of hosting a major United Nations climate change conference as anti-government protests continue in the country. He said his government needed "to prioritise re-establishing public order". Chile has also pulled out of hosting next month's Apec summit. Our reporter brings you more.
Also, we hear the details of a new report into the Grenfell Tower fire has been released, criticising the emergency services' response to the tragedy. It also says the tower did not meet building regulations. 72 people died in the fire in London in 2017.
And we hear the second part of the story of the first ever black person to have a full face transplant. We speak to Robert Chelsea who had the transplant and the surgeon who performed it.
(Photo: Chilean President Sebastian Pinera addresses the nation in Santiago on October 26. Credit: Pedro Lopez/AFP via Getty Images)
Last on

Broadcast