Main content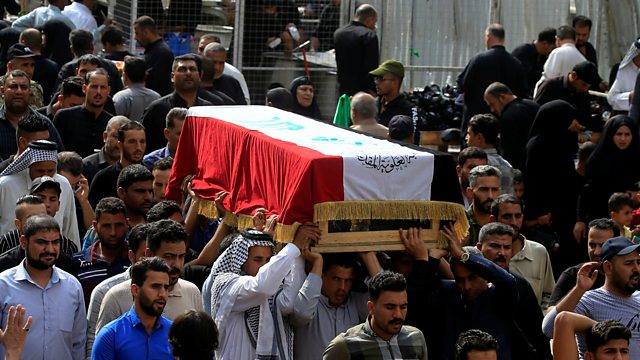 Iraq declares a night time curfew
Anti-government protests continue for a fourth day
Iraq authorities have declared a night-time curfew in the capital, Baghdad, on the fourth day of renewed anti-government protests. Security forces are reported to have used tear gas to disperse students who joined the protests. We speak to someone who was demonstrating.
California is in a state-wide emergency as wildfires continue to sweep through the area. We hear a report from the area.
And we hear from our BBC Vietnamese reporter with an update on the 39 people found dead inside a lorry trailer last week.
(Photo: Men carry the coffin of a demonstrator killed during anti-government protests in Iraq, 27 Oct. Credit: Alaa al-Marjani/Reuters)
Last on

Broadcast