Main content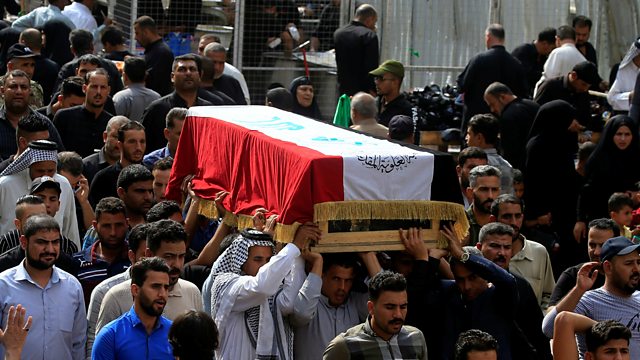 Iraq declares a night time curfew
Anti-government protests continue for a fourth day
Iraq authorities have declared a night-time curfew in the capital, Baghdad, on the fourth day of renewed anti-government protests. Security forces are reported to have used tear gas to disperse students who joined the protests. We speak to someone who was demonstrating.
Also: We hear the latest on Brexit - Britain's exit from the European Union. European leaders have agreed an extension to 31 January. We hear from our reporters in Brussels and London.
And we hear from our BBC Vietnamese reporter with an update on the 39 people found dead inside a lorry trailer last week.
(Photo: Men carry the coffin of a demonstrator killed during anti-government protests in Iraq, 27 Oct. Credit: Alaa al-Marjani/Reuters)