Main content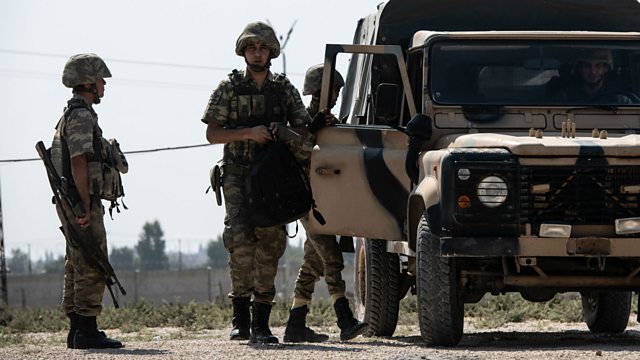 Turkey troops launch Syria offensive
Turkey has launched its operation against Kurdish fighters in northern Syria.
Turkey's offensive against Kurdish forces in northeast Syria has begun, and artillery fire and airstrikes have been launched across the border. We get the latest from the BBC Middle East editor.
Our China and tech experts will be explaining the recent rows over free speech between China and the West. A US basketball event for fans in Shanghai has been cancelled after an NBA team executive's tweet in support of Hong Kong protesters. And #BlizzardBoycott is trending in the US after the video game company Activision Blizzard suspended an e-sports player, who spoke out in favour of the Hong Kong protesters.
A power company in California is cutting electricity to around 800,000 homes, businesses and other locations, in an attempt to prevent wildfires.
(Photo: Turkish soldiers in the Turkish side of the border between Turkey and Syria. Credit: Burak Kara/Getty Images)