Main content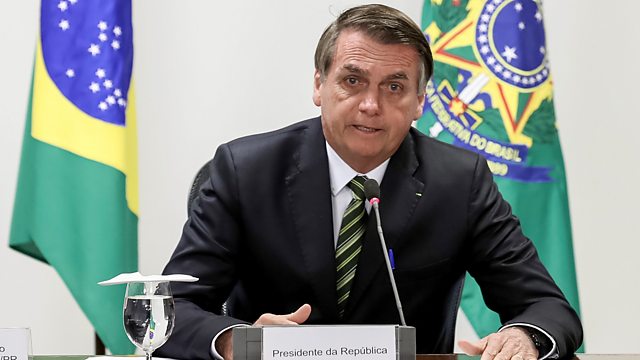 Amazon fires: Brazil's president rejects G7 offer of $22m aid
Jair Bolsonaro says he wants an apology from French President Emmanuel Macron
We bring you the latest on the fires in the Amazon rainforest. Brazil's president, Jair Bolsonaro, has said the country will only accept $22 million aid offered by the G7 if France's President Emmanuel Macron goes back on what Mr Bolsonaro called "insults".
Also, prosecutors in New York are due to close the case against Jeffrey Epstein, the sex offender who took his own life in jail. His victims will get a chance to speak in court. We'll have live coverage.
And we hear reaction from Ugandans as their country re-launches its national airline.