Main content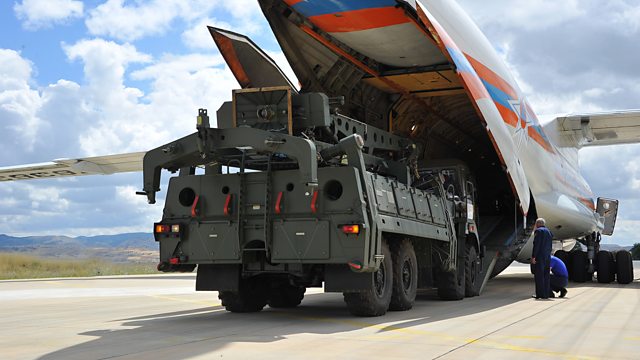 Turkey receives Russian missile defence system
The S-400 system has arrived despite the threat of sanctions from the US.
Turkey has received the first parts of a Russian missile defence system, despite warnings from the US. We bring you the latest from our BBC Turkish correspondent and hear the views from people in Turkey.
And in tennis two of the sport's greats Rafa Nadal and Roger Federer are playing each other in the Wimbledon semi-final. We speak to superfans of the players to hear why they want their hero to win.
(Photo: Russian S-400 Triumph anti-aircraft missile system arrives to Turkey 12/07/2019. Credit: European Photopress Agency)