Main content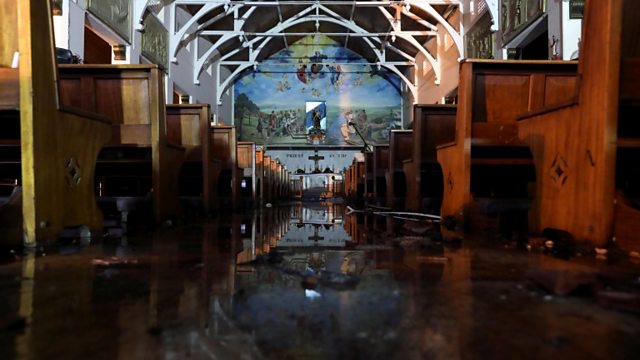 Sri Lanka bombings survivor
A survivor of the Easter Sunday bombings in Sri Lanka tells her story
At least 250 people died in the wave of bombings on Easter Sunday, which targeted churches and hotels in Sri Lanka. We bring you the latest developments from Colombo. And we speak to a young woman who was in St Anthony's Church when the attacks happened. She lost her father and many friends, and as a result of the explosion her hearing has been irreparably damaged. She says she's now too scared to leave her home.
Also, we continue our coverage of Cyclone Kenneth, which has made landfall in northern Mozambique. We've been in touch via WhatsApp with a man in Pemba, one of the worst-affected areas and where one person is recorded as killed.
And we bring you an update on China's Belt and Road initiative - a massive plan to fund and build roads, railways and ports around the world.
(Photo: The interior of St. Anthony's Shrine after a bomb attack. Credit: Reuters/Athit Perawongmetha)
Last on

BBC World Service
Online, Americas and the Caribbean, UK DAB/Freeview, News Internet & Europe and the Middle East only
Broadcast
BBC World Service

Online, Americas and the Caribbean, UK DAB/Freeview, News Internet & Europe and the Middle East only