Main content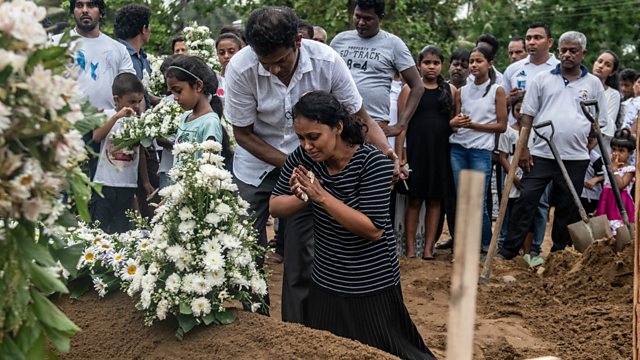 Sri Lanka: Muslim leader condemns attack
Khalid Mahmood says different groups could work together to prevent more violence
A Muslim community leader, Khalid Mahmood has condemned the Easter Sunday attacks. He said different groups in Sri Lanka could work together to prevent more violence. We talk to two Sri Lankan journalists that have travelled across their country to report on the story.
Also former US Vice-President Joe Biden has declared a presidential bid ending months of speculation. He joins a crowded race for the Democratic nomination. We look at where he figures in the line-up announced so far.
And Sudanese protesters gather in Khartoum to demand the military handover to a civilian administration. We hear from people travelling from around the country to join them.
(Picture: People attending a funeral in Negombo. Credit: Carl Court/Getty Images)