Main content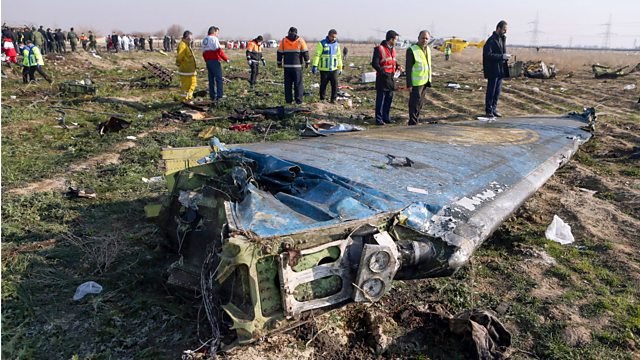 Canada PM: There is evidence Iran shot down Ukraine jet
Canada's PM says there is evidence Ukraine jet was shot down by an Iranian missile.
The Canadian prime minister has said there is evidence from multiple sources that an Iranian missile brought down a Ukrainian passenger plane that crashed near Tehran, killing everyone on board.
Also on the programme: The United Nations announced Wednesday that a system for cross-border aid delivery to Syria will be suspended from Friday. And: Scientists in Germany say they have shown for the first time that some birds are willing to help others in need.
(Photo: Rescue teams work at the scene of a Ukrainian airliner that crashed shortly after take-off near Imam Khomeini airport in the Iranian capital Tehran. Credit: Getty Images)
Last on

BBC World Service
Online, Australasia, Americas and the Caribbean, UK DAB/Freeview & Europe and the Middle East only
Broadcast
BBC World Service

Online, Australasia, Americas and the Caribbean, UK DAB/Freeview & Europe and the Middle East only