Main content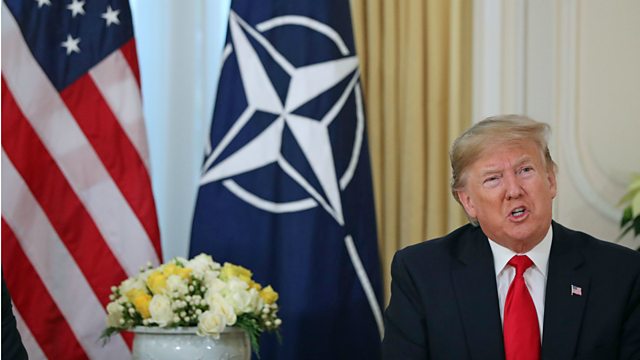 Nato summit: Trump blasts Macron 'brain dead' comments as 'nasty'
Trump accuses his French counterpart Macron of being "nasty" for saying Nato "brain dead".
NATO's seventieth anniversary summit is getting underway, with deep divisions inside the alliance. President Trump has meanwhile attacked France for calling the alliance "brain dead".
Also in the programme:A new report says Bangladesh is deliberately blocking Rohingya refugee children from education; and Iranian state acknowledges deaths during unrest.
Picture: US President Donald Trump at a breakfast meeting with Nato Secretary General Jens Stoltenberg on Tuesday December 3, 2019. Credit:Jonathan Brady/PA Wire.