Main content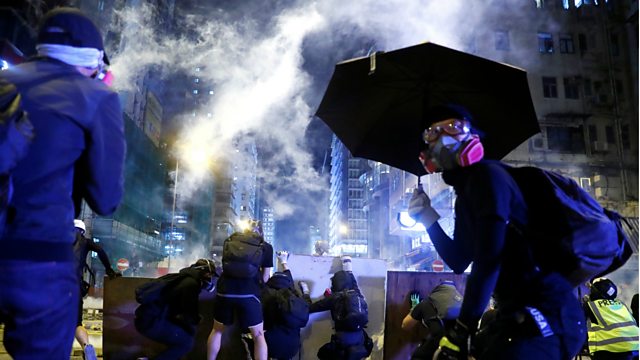 Hong Kong protests continue following violence
Protesters in Hong Kong barricade themselves in at university campuses.
Demonstrators in Hong Kong have barricaded themselves in at university campuses across the island. The authorities have closed all of the territory's schools and kindergartens until next week in response. The past week has seen some of the worst violence in the five month pro-democracy campaign.
Also in the programme: Reports of rocket attacks in the Gaza trip following a ceasefire and why some herbal remedies may be harming cancer patients.
(Picture: Protesters in Hong Kong. Credit: REUTERS/Thomas Peter)