Main content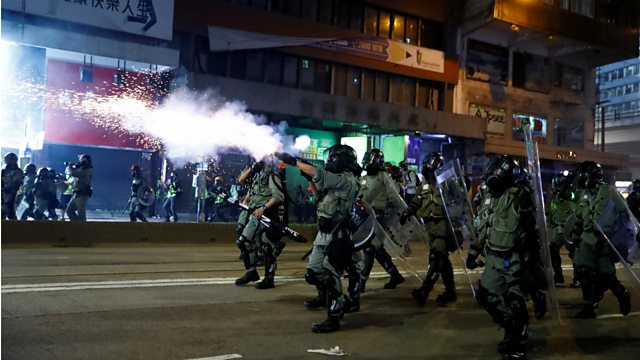 Hong Kong police fire tear gas to break up anti-government rally
There've been violent clashes in central Hong Kong in the latest pro-democracy protest.
Police in Hong Kong have fired tear gas and water cannon in running battles to try to disperse thousands of pro-democracy activists rioting in the central business district.
Also in the programme: South Africa beat England to win the Rugby World Cup; and we'll talk about a new biography of the American rock singer Janis Joplin, who died at the age of 27 of an accidental heroin overdose.
Picture: Police fire tear gas as they break up thousands of anti-government protesters during a march in Hong Kong, China November 2, 2019. Credit: REUTERS.