Main content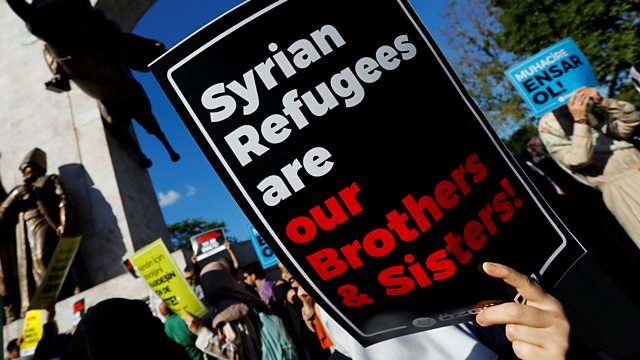 Will Turkey force Syrian refugees back across border?
More than 3.5 million Syrians have fled to Turkey to escape civil war.
As a United Nations-backed talks between Syria's warring parties convenes in Geneva, Turkey says more than 3.5 million refugees face deportation back to northern Syria if they do not leave voluntarily.
Also in the programme: The UK faces a December general election as the Prime Minister, Boris Johnson, seeks a parliamentary majority in favour of his Brexit deal; and how oil spills have devastated the Niger Delta.
Photo: Protesters in Istanbul demonstrate their support for Syrian refugees. Credit: Reuters.