Main content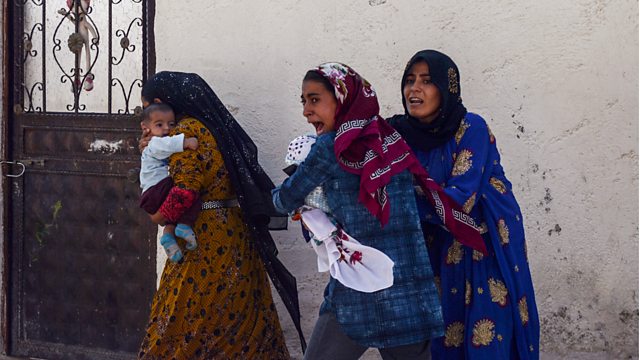 IS Families Escape from Syrian Camp
Turkish incursion causes IS fighters' families to escape from Syrian camp.
Kurdish forces in northern Syria say hundreds of relatives of Islamic State militants have escaped from a camp for displaced people after Turkish air strikes nearby.
Also as Pope Francis canonises five new saints in the Vatican - we ask what sort of people attain saintly status? And the Booker Prize-nominated author - Salmon Rushdie - tells us about how he adapts his fictional world to reflect the real one.
(Photo : Women and Children fleeing shelling on the Turkish Syrian border. Credit: Reuters)