Main content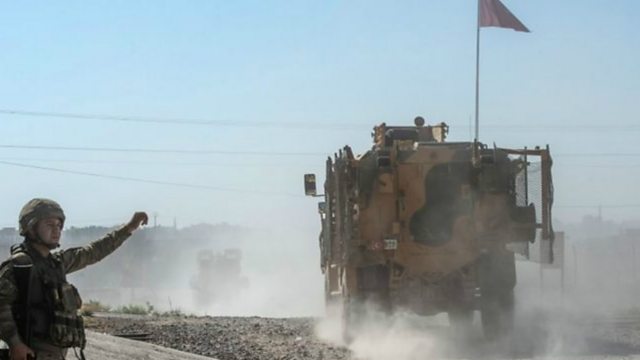 Turkey Syria offensive sees heavy fighting
Turkish forces step up air strikes in their offensive into Kurdish-held Syria.
The Turkish army says it has sent ground forces into Kurdish-held northern Syria after it struck 180 targets with artillery and air strikes.Turkey launched its offensive - which has drawn widespread international criticism - after the US withdrew from the area.
Also in the programme: Rugby World Cup matches are cancelled as Tokyo braces for Typhoon Hagibis; and the Swedish Academy awards Nobel Literature Prizes to Austrian author Peter Handke, and Polish writer Olga Tokarczuk.
Photo:Turkish-backed rebels from the Free Syrian Army, pictured here crossing the border into Syria, are also involved in the offensive. Credit: Getty Images.