Main content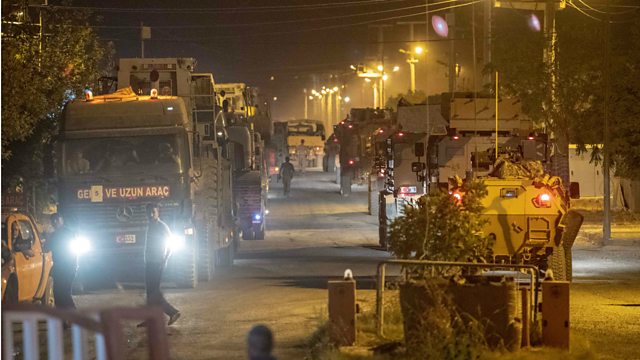 Turkey 'ready for operation' in Syria as Trump defends US pullout
Militia commander says it will attack Turkish forces if they enter Syria.
Turkey has said it is ready to launch its long-threatened operation in north-eastern Syria that could target Kurdish forces long allied to the US.
Also in the programme: Ecuador's president has temporarily moved government operations from the capital Quito to the port city of Guayaquil amid protests sparked by the end of fuel subsidies; and why Madrid is about to cull 12,000 parrots?
Picture: Turkish army soldiers drive towards the border with Syria near Akcakale in Sanliurfa province on October 8, 2019. Picture: BULENT KILIC/AFP via Getty Images.