Main content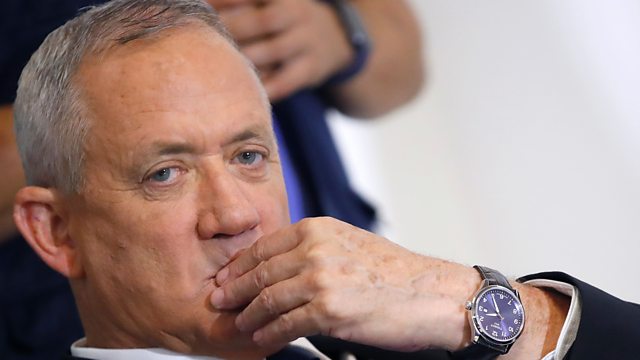 Israel election: Two main parties vie for power
Israel's prime minister's offer of a Likud-led unity government with rival Benny Gantz is met with a counter-offer.
Prime Minister Benjamin Netanyahu and his main opponent in Israel's general elections, Benny Gantz, have made separate calls for a unity government after voting results showed that neither were able to form a separate governing coalition. We hear from Ofer Shelah, a member of Knesset for the rival Blue and White alliance.
Also in the programme: Twenty killed in Afghanistan; and China's pork reserves.
(Photo: Retired Israeli General Benny Gantz, leader and candidate of the Israel Resilience party that is part of the Blue and White alliance looks on during a press conference in the Israeli coastal city of Tel Aviv. Credit: AFP/Getty Images.)