Main content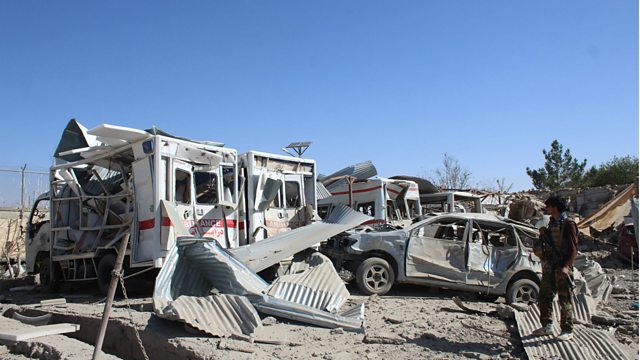 Afghanistan war: Dozens of civilians killed in two deadly attacks
20 people have died after a truck with explosives was detonated by Taliban militants.
Dozens of civilians have been killed in Afghanistan in the latest attacks in a surge of violence following the collapse of peace talks earlier this month.
Also in the programme: Nuclear bosses cleared over Fukushima disaster; and Netanyahu and Gantz compete over leadership in Israeli election.
Picture: Afghan security forces investigate the site where a Taliban car bomb detonated near an intelligence services building in Qalat in Zabul province. Credit: Getty Images.