Main content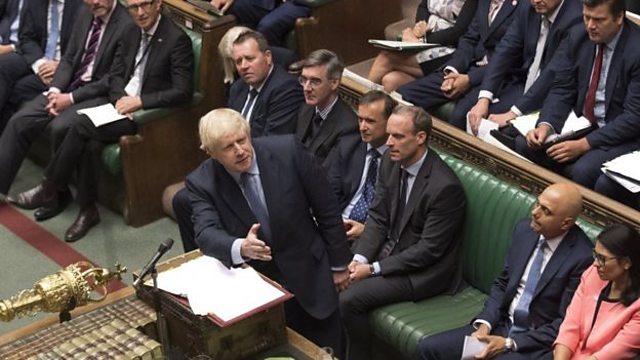 Judges rule UK Parliament suspension is unlawful
Interviews, news and analysis of the day's global events.
The British Prime Minister Boris Johnson has suffered another blow, with judges in Scotland saying his decision to suspend parliament was unlawful. We'll discuss the implications of a landmark ruling.
Also in the programme: After the Israeli Prime Minister announces his intention to annex parts of the West Bank if he's re-elected, we'll be hearing the reaction of the Jordanian Foreign Minister; and a former adviser to President Obama on what next for US foreign policy after the sacking of hawkish US national security advisor, John Bolton's sacking, by President Trump.
(Photo: Mr Johnson has strongly denied suggestions that he was attempting to undermine democracy. Credit: UK Parliament)