Main content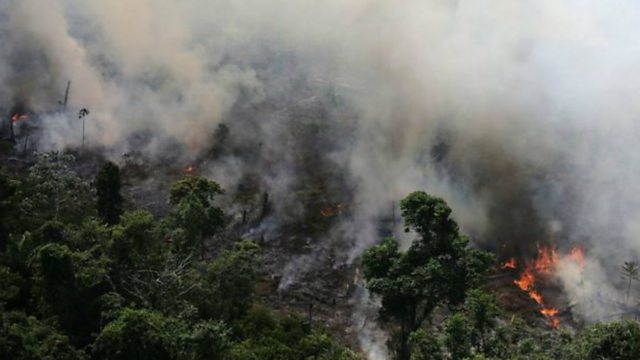 Brazilian military drops water and chemicals on Amazon fires
The Brazilian military has dropped water and chemicals on the Amazon in a bid to bring raging forest fires under control.
Brazil's president, Jair Bolsonaro, has been accused of encouraging deforestation, and environmentalists say only a policy reversal will bring an end to the fires.
Also on the programme: The offshore Chinese territory of Macau has just elected a new chief executive; and the UK government says new 3D baggage screening equipment must be installed in all major UK airports by 2022.
(Photo: Fires burn in the Amazon. Credit: Reuters)