Main content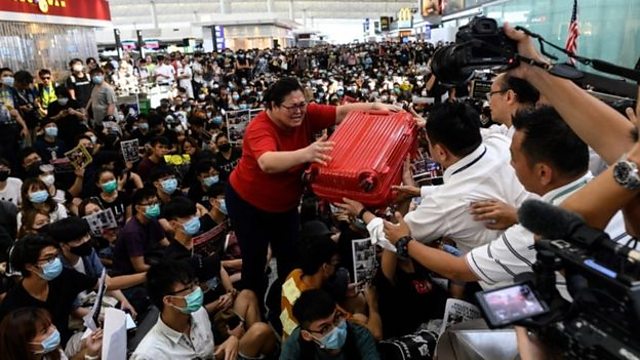 Hong Kong protesters cripple airport for second day
Interviews, news and analysis of the day's global events.
There have been scuffles between riot police and demonstrators outside Hong Kong international airport, where flights have been disrupted for the second day running. A reporter told the BBC that police tried to push their way into the building but then left. Activists have built barricades near one of the entrances.
Also in the programme: Pakistan's ambassador to the UN calls for international action against what she says is India's annexation of Kashmir; and we hear from Honduras in the first of a series of reports from the migration trail south of the US border.
(Photo: Some struggled to get through crowds before flights were suspended. Credit: AFP)