Main content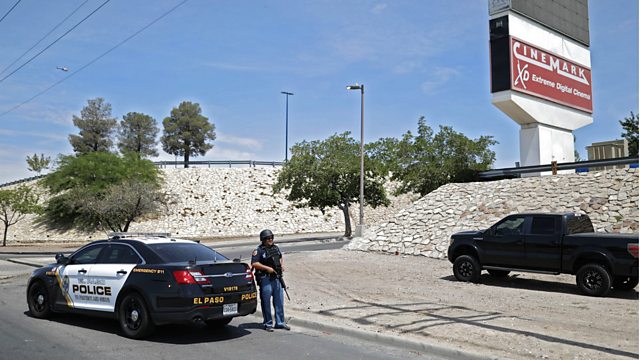 Texas Walmart shooting 'domestic violence'
Texas Walmart shooting: El Paso attack 'domestic violence'.
Prosecutors in Texas say they are treating Saturday's murder of twenty people at a shopping mall as domestic terrorism, and they will be seeking the death penalty for the suspect. Meanwhile police in Ohio, have said the sister of the Dayton shooter was among the victims there.
Also in the programme: Key Khmer Rouge leader Nuon Chea dies, we hear from Ambassador David Scheffer, who create the Khmer Rouge Tribunal; and US talks with the Taliban continue.
(Picture: People place flowers at the site of a mass shooting in El Paso, Texas. Credit: REUTERS/Jose Luis Gonzalez)