Main content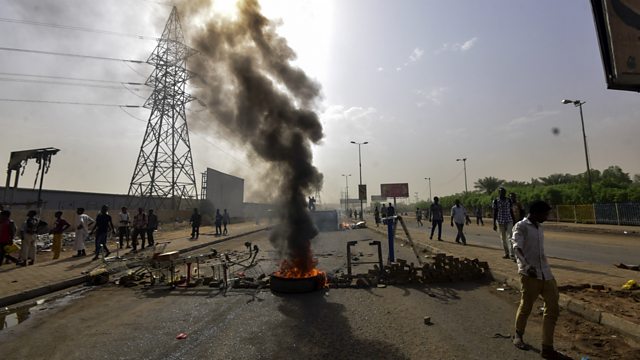 BBC investigation suggests Sudan massacre planned
It suggests the June attack on protesters in Sudan was ordered from the top and planned.
The BBC has analysed more than three hundred mobile phone videos which show the extent of the violence perpetrated during last month's attack on pro-democracy protestors. Reports that victims were dumped in the River Nile are corroborated by images of corpses with blocks tied to their feet.
Also in the programme: A test for NATO as Turkey takes delivery of a shipment of Russian missiles; and Italy's Matteo Salvini is facing calls for an inquiry into a secret Russian oil deal recording.
(Picture: Sudanese protesters burn tyres and barricade the road, after dozens of people were killed when a paramilitary group broke up a pro-democracy sit-in. Credit: AFP/Getty Images)
Last on
BBC World Service
Australasia
Broadcast
BBC World Service

Australasia