Main content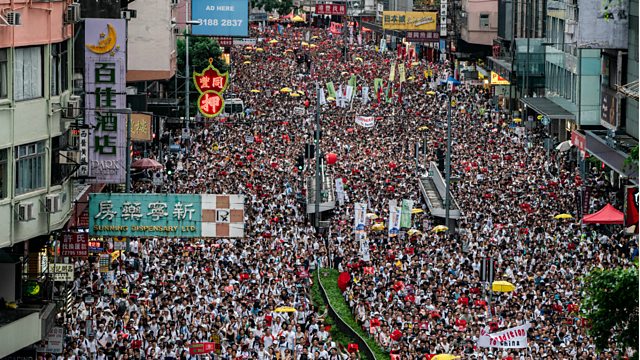 Hundreds of thousands protest in Hong Kong
People are marching in Hong Kong against a proposed extradition law.
Hundreds of thousands of people are marching in Hong Kong against a law critics fear could let China target political opponents in the territory. The controversial extradition bill would allow suspected criminals to be sent to mainland China for trial. We hear live from the streets.
Also on the programme: An arrest warrant has been issued for the former President of the Afghan Football association - Keramuddin Karim. He's been accused of abusing women footballers over a five year period - an allegation which he denies. We speak to Khalida Popal, a former captain of the Afghan women's football team; and the Dutch restaurants cooking with waste food.
(Photo: Protesters on a street in Hong Kong. Credit: Getty)