Main content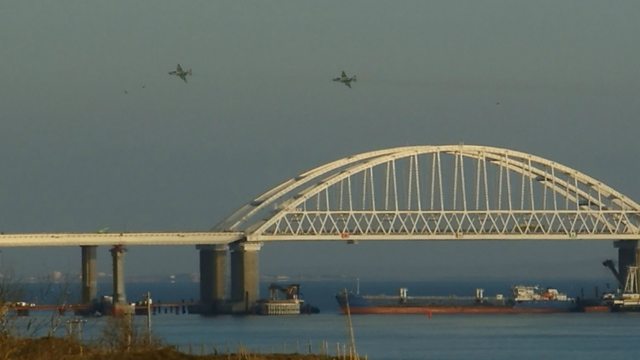 Russia ordered to release Ukrainian sailors
Ukraine's president has urged Russia to respect the ruling of an international tribunal which called for the immediate release of Ukrainian naval ships and crew seized last year.
The new president of Ukraine, Volodymyr Zelensky, has called on Russia to comply with an order by an international tribunal in Germany to release Ukrainian sailors seized last year. Moscow says the sailors violated its maritime border near the peninsula which it seized from Ukraine in 2014; we hear from the US Special Representative to Ukraine.
Also on the programme: Ten people have died this season climbing Mount Everest - why? And we go to Cannes where the top prize in the film festival has gone to a dark comedy from South Korea.
(Picture: Russian aircraft flying over the Crimean Bridge that spans the Kerch Strait, a narrow strip that links the Azov and Black seas. Credit: AFP PHOTO / KERCH INFO)