Main content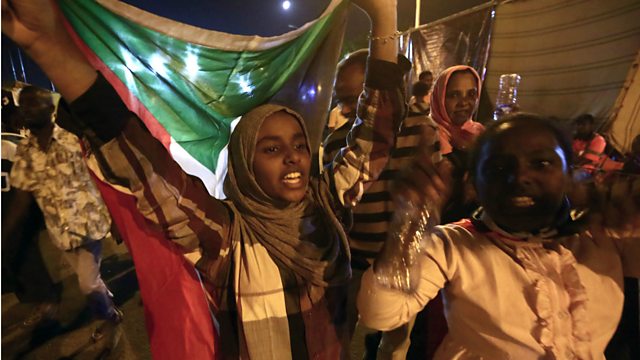 Sudan: Military and opposition agree three-year transition
Protesters' demands for full civilian government have remained undimmed.
Sudan's military leaders have announced an agreement with the opposition alliance for a three-year transition period to a civilian administration.
Also in the programme: Alabama passes a bill banning abortion; and San Francisco has voted to outlaw the official use of facial recognition technology.
Picture: Sudanese protesters celebrate after an agreement was reached with the military council early on May 15, 2019. Credit: AFP/Getty Images.