Main content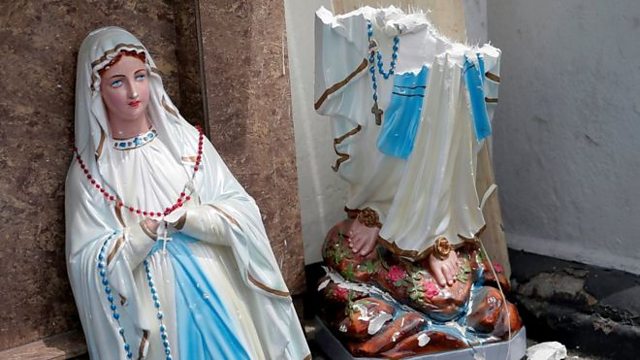 Christian persecution 'at near genocide levels'
Interviews, news and analysis of the day's global events.
A report ordered by the British foreign minister, Jeremy Hunt, says the persecution of Christians in parts of the world is at near "genocide" levels. We hear from the man who led the report, Bishop of Truro the Right Reverend Philip Mounstephen, who says they estimate one in three people suffer from religious persecution.
Also in the programme: Peter Mayhew, the actor who played Chewbacca in Star War films, dies at 74; and World Press Freedom Day.
(Photo: The report comes less than two weeks after bombings at three churches in Sri Lanka on Easter Sunday. Credit: Reuters)