Main content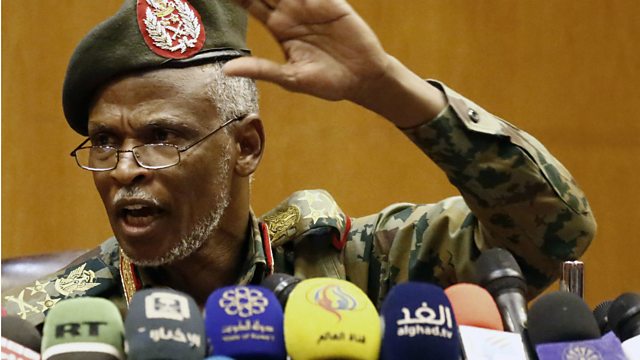 Sudan coup: military reaches out to protesters
Military leaders have sought to reassure people that their main concern is public order.
Sudan's transitional military leaders say they're ready to start talking to protesters demanding a return to civilian rule. A senior member of the transitional council said the next government would be a civilian one but it would not tolerate chaos.
Also in the programme: More than a hundred retired officers from India's armed forces have urged the president to stop political leaders taking credit for military operations to win votes; and we hear from a protester who has taken to the streets in Algiers.
Picture: Lieutenant General Omar Zain al-Abdin, the head of the new Sudanese military council"s political committee, addresses a press conference on April 12, 2019 (Photo by ASHRAF SHAZLY / AFP)ASHRAF SHAZLY/AFP/Getty Images.