Main content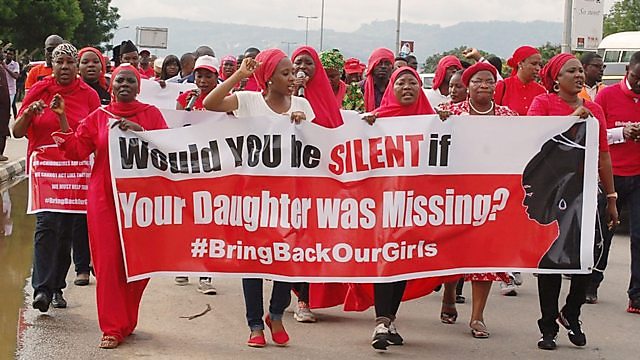 Boko Haram: Ten years on
Ten years ago the founder of the Nigerian Islamist group was killed by the Police
The founder of the Nigerian Islamist group Boko Haram was killed ten years ago by the Police. Far from stopping their ideology, the episode sparked a decade of radicalisation that now spreads beyond Nigeria's borders.
President of DRC Felix Tshisekedi and former leader Joseph Kabila have agreed to form a coalition government composed of 66 cabinet members. However, the majority of seats will be picked from Mr Kabila's coalition.
Why a mother decided to speak to her daughter only in her mother tongue: Ghana's Fante language.
(Photo: demonstrators take to the streets in 2015 to demand the release of hundreds of girls abducted from their schools by Boko Haram)
Last on

BBC World Service
East and Southern Africa & West and Central Africa only
Broadcast
BBC World Service

East and Southern Africa & West and Central Africa only