Main content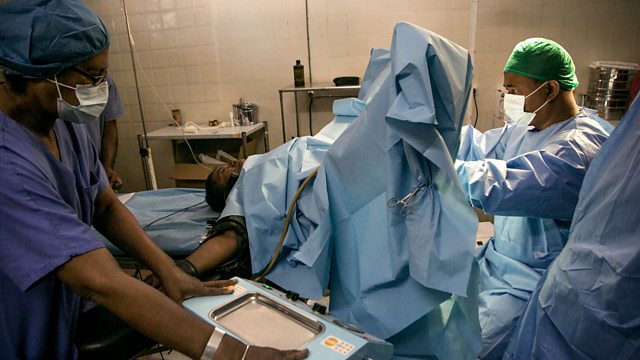 The childbirth injury which is affecting thousands of women worldwide
Reports and analysis of the day's political, economic and sports news from across Africa.
Malawi elections: electoral commission so far released 80% of the results.
A report by the UN reveals that each year, between fifty and a hundred thousand women worldwide are affected by obstetric fistula, one the most serious childbirth injuries. Those suffering from the condition also face stigma and social segregation. We hear from survivors receiving support at a centre in Ethiopia.
Also, the incredible story of a migrant who went undercover wearing his 'secret spectacle' glasses, which came with a built in hidden camera. He travelled all the way from Ghana to Algeria to see the migrant crisis first hand, and shares his story.
(Photo: Professor and team perform a repair surgery on a fistula patient in the operating room of Hospital in Madagascar. Credit: RIJASOLO/AFP/Getty Images)