Main content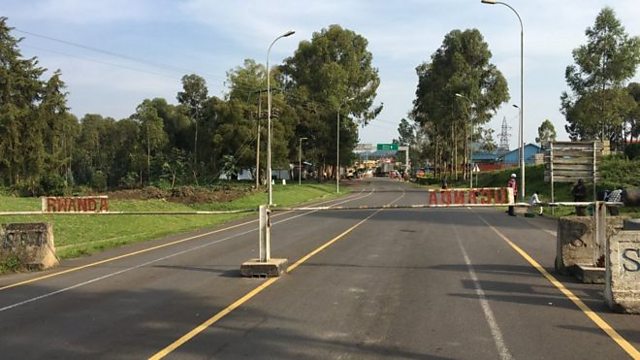 Rwanda and Uganda sued over border closure
Reports and analysis of the day's political, economic and sports news from across Africa.
Civil society organisations in Uganda have filed a case against the governments of Uganda and Rwanda over border restrictions between the two countries.
The case against the two governments has been lodged at the East African Court of Justice, arguing that the effective border closure contravenes the treaty establishing the East African Community and the regional Community Market Protocol.
Senegalese customs authorities have seized nearly 800kg (1,700lb) of cocaine on a ship, according to officials.
(Image: The Rwanda/Uganda border)