Main content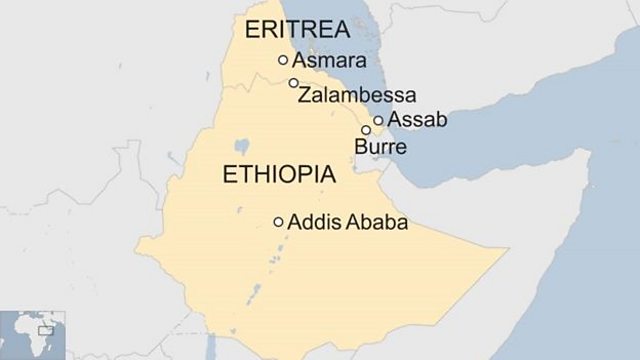 Ethiopia-Eritrea border is closed again
No official reason has yet been provided for the closure by either country
The border was closed for the last 20 years following the bloody war between Ethiopia and Eritrea, but had been reopened in September 2019 - so what's happening there now?
State television in Algeria says that four billionaire brothers have been arrested as part of an anti-corruption investigation.
Plus, how can you find your way through streets with no addresses in The Gambia?
(Photo: Map of Eritrea and Ethiopia. Credit: BBC)